QUICK LINKS TO DOWNLOADS:
THE VILLAGE RULES
The Village Rules are a supplement to the Residential Agreement, which all residents sign when they take up residence. They provide information about the standards and procedures which residents of the Village are expected to meet and comply with during their residence.
Throughout the year updates of the Rules and information about residency in the Village will be distributed to residents by e-mails and flyers.
It is important for residents to note that any failure to comply with these Rules and any update or variation of them which is notified by Village management will constitute a failure to comply with the provisions of the Residential Agreement and may lead to termination of the right to reside in the Village.
These Rules are intended to benefit all residents. However, the expectations of residents outlined in this document should not be seen as an exhaustive list. In becoming a resident of Campus Living Villages [UWS Parramatta], you become a member of the Village community and accept your responsibilities and obligations.


+ + DOWNLOAD + +
> Village Rules - pdf format: 193 kB
> Party Policy - pdf format: 56 kB
> Noise Policy - pdf format: 64 kB
> Privacy Policy - pdf format: 58 kB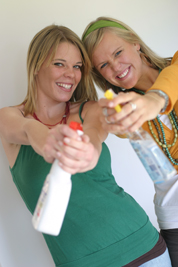 LIVING AT UWS Parramatta
Our goal is to make UWS Parramatta your 'home away
from home'